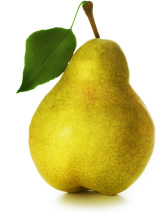 We Know Fruit. Ferreiro and Company specializes in the highest quality fruit juice concentrates, purees, single strength juices, fruit essences and colors for a world-wide clientele. We offer market forecasting to assist our clients with operational planning, and are able to do so because throughout the years we have built strong ties with large, financially sound and technically consistent producers who stand behind their products and ensure consistent quality. Our suppliers are reliable and certified by globally-recognized institutions such as NFPA and ISQ. We are industry innovators, with a focus on transparency of operations and integrity. For all these reason we are able to offer our clients the best products at the lowest cost consistently so that our clients can produce and sell higher value products at competitive prices.
john ferreiro
President. Originally from Cuba, John has been in the Juice and Food Business for 25 years. He started his career in Banking and has a BA Degree from the University of Notre Dame and an MBA from Kellogg Graduate School of Management at Northwestern Univerisity in Chicago.
LUCAS GIROTTI
General Manager. Originally from Mendoza, Argentina, Lucas joined Ferreiro & Co. in 2005. Previously, Lucas was Export Sales Manager for Cepas Argentinas, a very large producer of Grape Concentrates.
DONNA DENNIS
Customer Service. Donna is the other Native Miamian and joined Ferreiro & Co. in May 2005 after 23 years of working in the field of Accounting. Originally in the Accounting Department with Ferreiro & Co., she transitioned to Customer Service where she enjoys working with our Customers on a daily basis.
SILVIA SANTILLI
Customer Service. Originally from Mendoza, Argentina. Silvia joined Ferreiro & Co. in 2009. Worked previously: as General Manager at Tapaus, alcohol & distillery winery, and as CPA in a Trucking company.
tim kennedy
Administrative Manager. A true Florida native, Tim started with Ferreiro & Co. in 2006 after nearly 25 years with Delta Air Lines, where his last position was a Supervisor at a Reservation Center. Tim is responsible for all aspects of Finance + Administration at Ferreiro & Co.